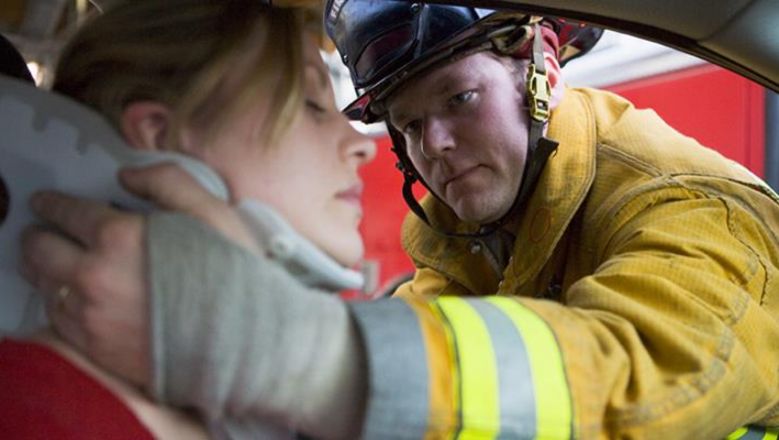 Injury and Compensation Q&A: What can I claim?
The most frequent obstacle for people seeking compensation is not knowing what they're entitled to – or what constitutes 'liability'.
A common mistake is to accept the first offer from an insurance company, who tend to be more concerned with their bottom line than your actual well-being.
Here are the most important things to know when making an injury claim.
What you can claim for
Basically, you're entitled to claim for any injury you sustain as a result of someone else's negligence. This includes things like workers compensation, public liability, motor vehicle accidents and professional negligence.
An important thing to note is most people are fearful of accepting responsibility for accidents, in case they incriminate themselves. This often means people will try to downplay your injury or their involvement in it, whether they're insurance companies, store managers, dog owners or property landlords. For example, many shop assistants are explicitly told not to apologise if a customer hurts themselves.
Workers compensation
Workers compensation relates to any injury resulting from work. However, you're only entitled to claim permanent impairment compensation if you're deemed to have a Whole Person Impairment (WPI) of 11% or more.
If that figure sounds oddly specific and arbitrary, that's because it is. The insurer will make their call on whether your WPI is above or below 11%. If they deem it below, you'll be assessed by an Approved Medical Specialist (AMS) who work to a set of criteria that do not strictly relate to compensation. This is where it helps to have a dedicated legal team looking out for you.
NB. Police officers, firefighters and ambulance officers are exempt from the 11% threshold.
Compensation amounts depend on the level of WPI (as well as the date of the accident). For example:
11% WPI could entitle you to $15,400
30% could entitle you to $57,750
75% and above could entitle you to $220,000
How to claim
Lodge a workers compensation claim as soon as possible, as cases are time sensitive and any delays will significantly weaken your case. Seek legal advice and make sure you report the extent of the injury to your employer.
Public liability
If you get hurt due to the negligence of others, you might qualify for a lump sum compensation payment. Types of public liability claims include:
Sporting accidents
Trip and fall claims on footpaths
Slip and fall claims in shopping centres
School accidents
Injuries from defective products
Injuries from defects in rented premises
Dog attacks
For pain and suffering compensation relating to public liability, there's no requirement for a medical assessment. However, to determine fair compensation, a judge will decide how the injury has affected you as a percentage of payouts for most extreme case scenarios, like paralysis, brain damage and amputation.
If a person is assessed at 14% or less of a most extreme case they get nothing. Furthermore:
15% of a most extreme case would entitle you to $6,000
A person needs to be assessed as being greater than 29% of a most extreme case to get more than $100,000 for pain and suffering
100% of a most extreme case would entitle you to $594,000
How to claim
Secure as much contact information as possible – that means people directly involved (e.g. council, property owners, teachers, pet owners), as well as those who witnessed the incident.The main thing is being able to prove liability on someone else's part. Ask the question: has the relevant authority failed to exercise reasonable care for your safety? Make sure you seek legal advice to check the validity of your claim.
Learn more or contact us for details.
What is the Civil Liability Act?
The Civil Liability Act 2002 and the Amending Act 2003 prompted big changes to compensation claims. With society's increasing lawsuits, damages were being awarded frequently – and excessively – with courts seeking blame where there wasn't any fault. These acts are intended to restrict the awarding of damages to legitimate, worthy cases.
While necessary, the changes make the compensation process a little more complicated. It introduced caps for certain compensation types and makes small claims (less than $100,000) harder to secure. They also place a greater burden of proof on claimants, such as proving a certain percentage as compared to a most extreme case.
The Amending Act also places a basic level of responsibility on claimants. Where a person assumes an obvious risk, responsibility is unlikely to be shifted to an authority. For example, courts don't look favourably on someone who injures themselves jumping off a roof. The fact the tiles were too slippery for the claimant to clear the fence is irrelevant – they shouldn't have been on the roof at all, let alone jumping off it. Contributory negligence is factored in.
Motor Vehicle Accidents
Like workers comp, motor vehicle claims involve pain and suffering compensation if you have a whole person impairment (WPI) of 11% or more. This percentage is determined by a doctor from the Medical Assessment Service (MAS).
If your accident occurs as part of your work, you are entitled to claim workers comp first, followed by third-party compensation. If you're uncertain about any part of the process, talk to a solicitor who specialises in compensation law.
How to claim
You must report the accident to police within 28 days, then contact us to fill out a claim form which will be lodged on your behalf. Even if police are present at the crash, this is no guarantee that an official report will be filed. You need to ensure this process starts.The insurance company will then make a decision on liability, and should start covering your medical expenses. If liability is denied, you can apply for exemption from the Claims Assessment Resolution Service (CARS) and go straight to court. Filling out your form and lodging it properly is crucial to getting your claim processed.
Learn more or contact us for details.
The important thing to remember with any claim is to do it quickly. This includes reporting the injury to the relevant authorities – whether that's your employer, doctor, landlord, local council, the police, or a combination of the above.
For the best compensation advice, call Firths on 1800 631 888 for an obligation-free appraisal. We're here to help.
Related Services
Request Free Case Assessment